There's no denying Google's dominance in the search engine market. They're at the top, have been for a long time and show no signs of relinquishing their throne anytime soon.
Google's attempts at breaking into the social media space, however, have met with less success. Previous incarnations of the search giant's social media offerings were awkward at best. Google Buzz and Google Wave were effectively busts. With the introduction of Google+, the mega-company has put their best social foot forward and, while it's still pretty minimal in terms of features compared to well-established Facebook, G+ has built a significant, steadily-growing user base. While we don't think Facebook has anything to worry about in terms of Google + stealing their massive audience, they have already taken a few cues from Google+ with regards to privacy and making it easier to share content with specific groups of contacts.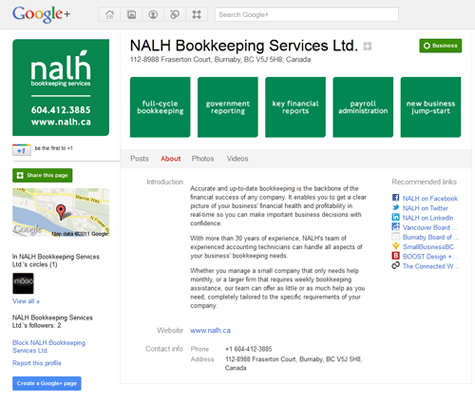 While Google+ has been around for a while, users have been eagerly anticipating the release of Brand Pages for the network. Until a few days ago, only individual users were allowed to use Google+ and any attempts to circumvent that rule were met with swift deletion by Google's admins. Now that Brand Pages are finally available, people are flocking to Google+ to create their own business page and they're probably smart to do so.
Despite the fact that a quick look at Google+ features – for both individual users and brand pages – will leave many disappointed, the key advantage that Google has to offer is their undeniable influence in the search market. And, you can be sure they'll be working long and hard to make sure that they form as close-knit a tie as possible between the Google+ product and the Google search engine. Business owners who are looking for ways to improve their SEO rankings would be wise to pay attention to this connection and take the time to set up a Google+ profile and brand page for their business.
Our clients at NALH Bookkeeping Services who are always looking to push the envelope with their branding and social media marketing initiatives, asked us to set up and customize a new brand page for their company. While the customization options and information you can post is limited at this time, it's a worthwhile investment of time for the potential SEO benefits.
What are you waiting for? Head on over to Google+ and set up your brand page! And, be sure to check out the BOOST Design + Marketing Google+ brand page while you're there! If you need some help setting up a page for your business, you can always contact us.